ARC Fine Art Services was established in 2015 with the intention to provide best-in-class art services for residential, commercial and art industry clients located in the Bay of Plenty and surrounding regions.
Our business specialises in bespoke preservation framing, expert picture hanging and dedicated fragile art transport. We also connect with a network of qualified industry professionals to offer other specialist services including conservation and restoration, valuations, advisory and collection management.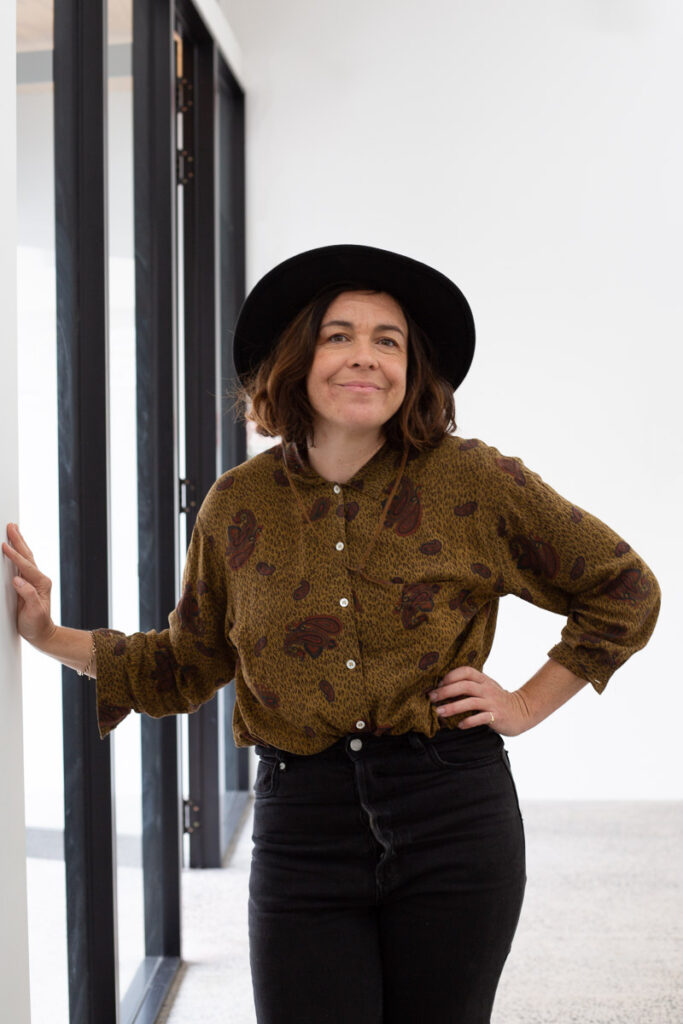 Courtney Lucas
Managing Director
Bachelor of Design, Photography (Honours), Massey University, Wellington, 2002
With two decades experience working in the visual arts, Courtney is an expert in preservation framing with a keen eye for good design. Her past experience includes work as a picture framer and commercial photographer, and an archivist and technician for galleries and museums in New Zealand and Australia.
She is knowledgeable and adept in best practices for the handling and care of fine art and antiques; and her previous experience in producing handfinished 'closed corner' frames with a leading framing studio in Melbourne gives her special insights in the development of styles of framing which have not been readily available to customers in New Zealand to date.
Beyond her interest in contemporary art and design, Courtney is an avid collector of pottery and handicraft. She is also a keen gardener and a dedicated mother of two school age boys.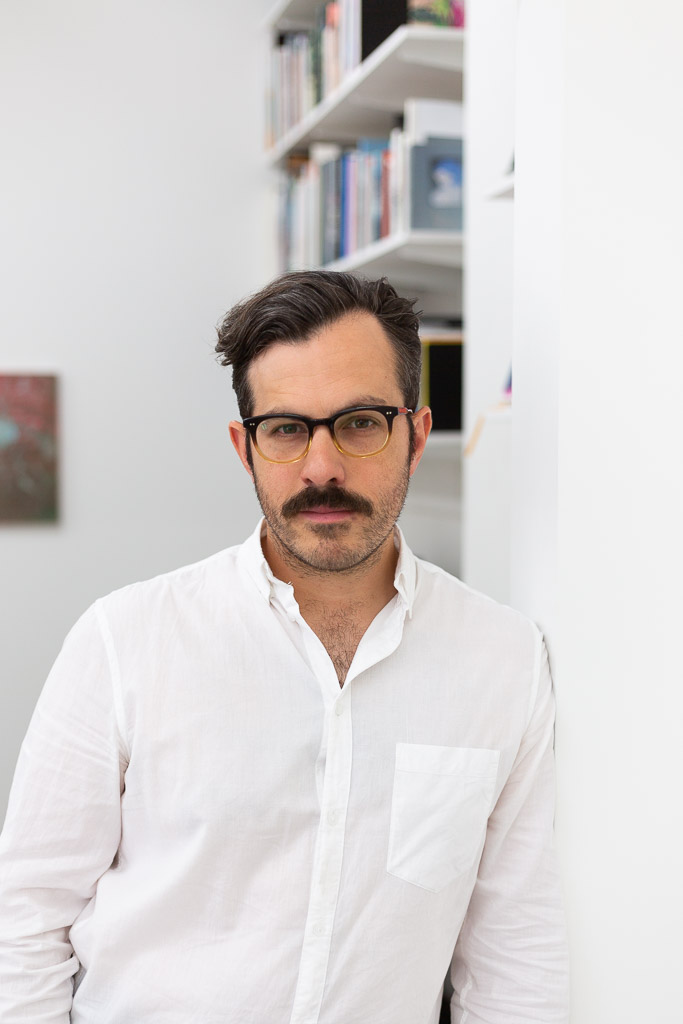 Dan du Bern
Director
Bachelor of Fine Arts (Honours), Massey University, Wellington, 2003
Graduate Diploma in Information Sciences, Massey University, 2016
Dan has worked extensively in exhibition production and associated industries for the past two decades. His previous experience includes working with leading commercial galleries and museums in New Zealand, Australia and Europe. 
In 2018, building on the successes in his work as an independent art advisor, Dan established Sumer, providing a venue to show and support the work of leading contemporary artists from the across New Zealand and Australia. Dan's involvement in ARC has now shifted to an advisory role.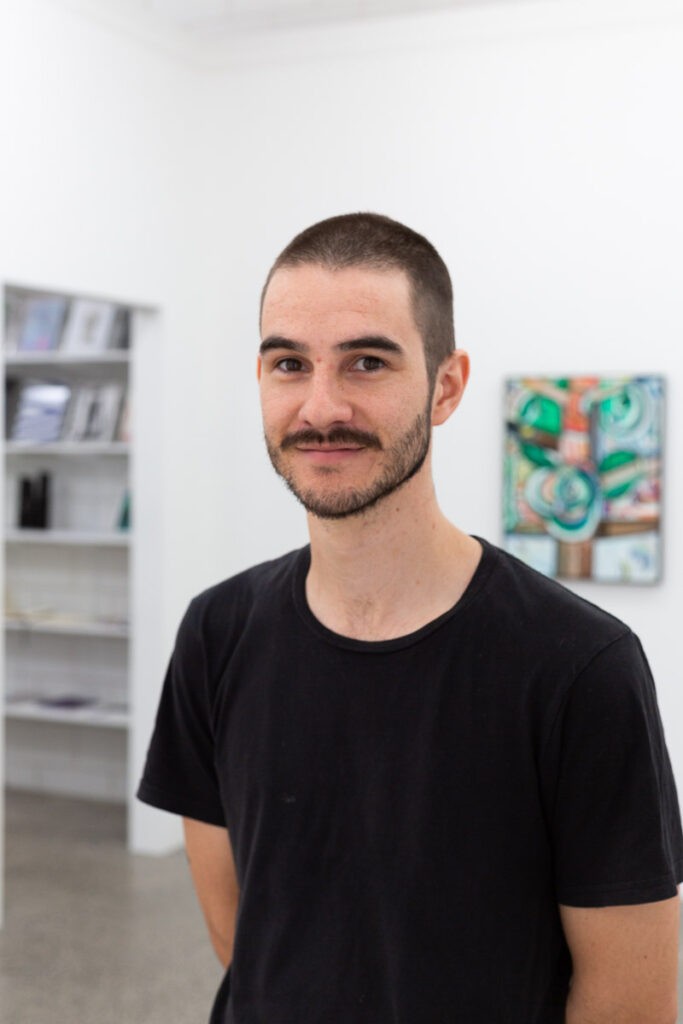 Jake Braid
Art installer and picture framer
Jake joined ARC in late 2019, initially as an assistant art installer, wherein he worked closely with Dan and Courtney to hone his craft in picture hanging and framing. He is now our main art installer and framer.
He brings to the job an excellent attention to detail, craftsmanship and a keen aesthetic eye. He possesses a good understanding of art care and best practices in the handling of fine art; and is well equipped to provide informed advice in the placement of artworks in homes.
Coming from a family of artists and artisans, Jake has a natural affinity with art and design. And his Japanese ancestry inspires his passion for all things Japan: specifically the language, cuisine, and most relevant to his work, its rich history of fine woodwork and craftmanship.
Jake is an industrious maker of things. As well as his passion for art, he loves geeking out about good food and wine, Japanese cars, DIY, and his miniature fox terrier, Yoshi.
"Courtney, you did an outstanding job of framing our family taonga. Thankyou!
You were so patient and lovely to communicate with, and your attention to detail, design eye, and archival knowledge was appreciated. AND you have the most beautiful frame profiles."
– Andrea, Mount Maunganui
"I frame most of my canvases because I want them to look their best in collectors homes. There's framing and there's framing—this is proper framing. The attention to detail is spot on. I can send my work out with confidence that it's at museum standard in the framing department.
Courtney is a pleasure to deal with, kind, knowledgeable and an expert in her field.
The frames are crafted in a way that makes my work sing. The frame becomes a symbol of quality and high standards, which in turn elevates my work."
– Nicola Bennett (Artist), Rotorua
"A few years back we undertook a major renovation of our home. Part of our brief that we wanted it was to be something like an art gallery. The only thing was that at that point in time we didnt have much a collection to speak of. Thankfully our interior designer put us in touch with Dan and Courtney at ARC.
Shortly after our first meeting we contracted Dan as our art consultant. Under his guideance we have been able to build a not-insignificant collection of contemporary art (predominantly by living artists from New Zealand, and Australia). He has grown our knowledge and passion for art immeasurably—connecting us with the work of so many great artists and top galleries from across New Zealand and around the world.
ARC works is exceptional. We trust them with eveything to do with our art collection. They have assisted us with reframing and arranging restoration for works, installation, transport from galleries and auction houises around the country. We are people that value the knowledge and expertise of professionals and ARC is an instance where this approach has clearly paid off."
– Francis, Rotorua
"With 50 plus pictures to hang in our new home we were grateful for the expertise and experience ARC Fine Art Services had to offer. With their thoughtful, innovative and specialist knowledge we were able to place the various pieces throughout, to enhance both the pictures and our new home. Dan also advised on how several pieces could be updated, lifted out of their time period by using modern framing techniques, giving an added bonus to their respective displays.  We are very happy with the outcome and have no hesitation in recommending ARCs services to family and friends."
– M. Grant, Maungatapu
"After our new house build, we wanted to make sure our 'precious to us' pictures were hung correctly. Dan was amazing, and also gave great advice and placement knowledge that we simply hadn't considered, and the outcome was incredible."
 – Lance Somervell, Pyes Pa
"When I moved into my new home ARC's team hung my (modest) collection, finding dynamic and fresh ways to present each work. They also installed a hanging system on some walls which means I can easily change out works myself, if needed. Super professional and knowledgeable – highly recommended!"
–Sonya Korohina, Otumoetai
"I have called upon the services of ARC for a some years now. Ever since I decided that I would like to start collecting art, Courtney, Dan and Jake have been there to assist. 
Early on, Dan provided the guiding hand which helped kick-start my collecting journey, He took around the Auckland Art Fair, introducing me to the galleries I should follow and the pointing out the artists that I should consider collecting. These days my knowledge of art is greater and I have now become more independent in my approach to collecting; nevertheless I still regularly call upon ARC when I need framing, installation, transport, valuations or advice on art generally. 
They provide a professional service which is not rivalled in the Bay of Plenty. Courtney's framing is exquisite and her choices are always elegant and inspired. Jake's work as an installer is equally considered, informed and dependable. I have no hesitation in recommending ARC. Their work is impeccable."
— Vanessa, Otumoetai